Tax savings experts and solutions that help you build for tomorrow.
About Inland Property Tax Services, LLC
As experts in the field of property tax with more than 50
years of experience, Inland Property Tax Services, LLC,
an affiliate of The Inland Real Estate Group, LLC, has
saved its clients in excess of $46 million in annual taxes.
Inland Property Tax Services can help maximize your tax
recovery and minimize your tax costs, help you appeal
and reduce property assessments, avoid tax penalties
and cut administrative expenses. With a nationwide team
of property tax professionals, you'll benefit from our vast
knowledge of thousands of local tax jurisdictions, unique
laws and administrative requirements – county to county
and state to state.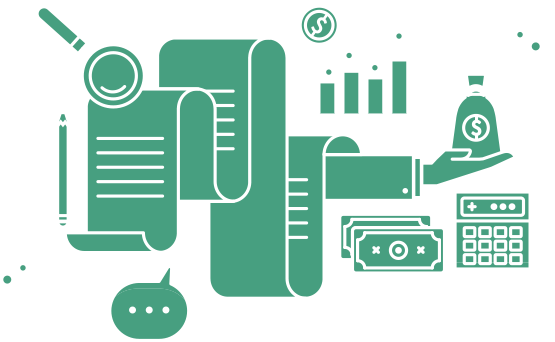 Benefits of Using Inland Property Tax Services, LLC
One point of contact for an experienced team of property tax analysts combined with qualified tax consultants and attorneys
Representation in all 50 states and more than 7,000 local tax jurisdictions
Total fees charged are significantly less than our competitors
Utilize a full range of services in a fast-pace, rapidly changing environment
Our Services
Property tax due diligence for new acquisitions, mergers, development and dispositions
Projection of property taxes
Link acquisition variables to local assessment practices
Review tax delinquencies, which occasionally do not come up on title reports
Assist with pre-acquisition negotiations
Reviews of anticipated property performance, deal structure options and jurisdictional tax records
Compliance services for real and personal property
Manage high volume tax bills administration
Secure, audit and assure timely payment of tax bills
Prepare and file compliance tax returns, tax abatements, credits and incentives
Conduct delinquent tax searches
Secure tax refund payments
Research and coordinate parcel changes due to acquisitions, dispositions and plat of subdivisions
Negotiations, appeals and litigation management
Conduct annual analysis to evaluate appeal strategies
Communicate with clients regarding litigation costs and risks
Identify and retain qualified representation
Review legislation for client impact
Forecasting, budgeting and management

reporting

Identify opportunities and strategies for

managing tax liabilities

Enable clients to access the property status, download

critical information

pertaining to values, appeals and taxes
Frequently Asked Questions
Q: What information should be submitted to Inland Property Tax Services in order to prepare a tax projection for new acquisition due diligence?
A: To prepare a tax projection for new acquisition due diligence, our team will need the following:
Property address
Property description
Proposed purchase price
Offering memorandum or marketing brochure, if available
Deal sheet of income proforma, if available
Most current tax bill information, if available
Development agreements, as applicable
Abatement/exemption information, as applicable
Q: How often does Inland Property Tax Services review the tax appeals and what are the different levels of a valuation appeal?
A: Every property is reviewed annually to determine if an appeal is warranted. Typically, there are three levels involved in the appeals process: 1) an informal assessor review, 2) County Board of Review and 3) Court or Litigation. The appeal levels can vary by state, county and jurisdiction.
Q: When does Inland Property Tax Services provide real estate tax budgets, tax analysis and final tax estimates?
A: We provide real and personal property tax budgets on an annual basis upon request. Budgets are typically provided at the end of the calendar year for the following year's taxes. Our team will also provide an updated tax estimate based on a final valuation accepted for that particular tax year once the appeal review is finalized.
Q: When are the property tax appeal and property tax payment deadlines?
A: Deadlines vary by jurisdiction. Please contact our team for updates as the deadlines are subject to change each year.
Q: Does Inland Property Tax Services secure paid receipts after payment is made?
A: Yes, and receipts are validated as well. Once confirmed, the receipt is scanned into our I-manage file for your records.